Calgary, Alberta is home to some of the most beautiful and luxurious neighborhoods in Canada, with Altadore being of the most sought-after. Located in Southwest Calgary, Altadore is a vibrant community that has some of the most impressive real estate in Calgary. From its tree-lined streets to its beautifully landscaped dog parks, Altadore is the perfect place for those who want to live in a lush, and tranquil environment.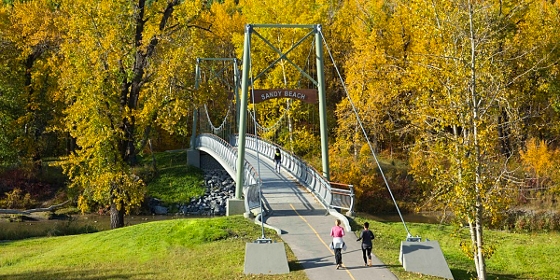 Altadore by City of Calgary
One of the things that sets Altadore apart from other neighborhoods in Calgary is its striking architecture. The homes in Altadore are a blend of traditional, as well as contemporary style infills. Many of these infills have unique features designed with a keen attention, such as large windows that let in plenty of natural light to detail, beautiful stonework, wood accents, and other high-end finishes that are sure to impress.
The community is also minutes away from the CF Chinook Mall, Marda Loop, and 17th Ave - offering many shopping and dining options to the numerous cultural and recreational opportunities right at your doorstep. For families with children, Altadore is an excellent choice as it is home to some of the best schools in Calgary. From Altadore School, a highly rated public school, to the prestigious private schools such as the Rundle Academy - there are plenty of options to choose from for families who want to ensure their children receive a top-notch education.
In terms of recreation, the neighborhood boasts several parks and green spaces, including the beautiful River Park, and Sandy Beach - perfect for a relaxing day for picnics, outdoor games, rafting, and relaxing by the water.
If you're looking for a luxurious and vibrant neighborhood in Calgary, look no further than Altadore. With its beautiful homes, excellent location, and wonderful community amenities, it's easy to see why so many people choose to make Altadore their home. Whether you're a young family, or a growing family, there's something for everyone in this amazing neighborhood.