Glenbrook is a residential community is bounded by Richmond Road to the south, Sarcee Trail to the west, 26th Avenue SW to the north, and 37th Street SW to the east. Glenbrook features a mix of housing options, including single-family homes, townhouses, and condominiums. The area has experienced a significant amount of redevelopment in recent years, with many older homes being renovated or replaced by newer, more modern houses. The real estate market in Glenbrook is quite competitive, with properties selling quickly and for high prices. However, the neighborhood remains an attractive option for homebuyers due to its excellent location.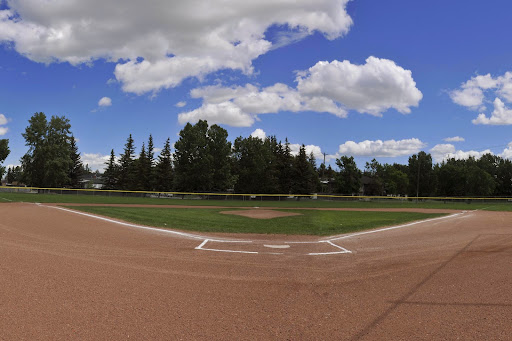 Optimist Park by forcalgarylovers.com
Glenbrook is also well-served by a variety of nearby amenities, and services - making it a convenient and comfortable place to live. The neighborhood is home to several parks, including Glenbrook Park, Optimist Athletic Park, and Graham Park, which offer a range of recreational opportunities, including playgrounds, sports fields, rinks, and walking trails.
In addition, Glenbrook is located near several major shopping centers, including Westhills/Signal hill Shopping Centre, which features over 100 stores and services, including major retailers like Superstore, Sport Chek, and Best Buy. There are also numerous restaurants, cafes, and bars in the area, offering a wide range of dining options.
For families with children, Glenbrook is home to several excellent schools, including Glenbrook School (K-6), Calgary Christian School (K-12), A.E. Cross School, Alpine Montessori Children Centre, and St. Gregory School. In addition, the neighborhood is located near several other schools, including Bishop Carroll High School, and Ernest Manning High School, offering a range of educational options for students of all ages.
Glenbrook is a vibrant and welcoming community that offers an excellent quality of life for residents of all ages. With its excellent location, a wide range of amenities, and easy access to major highways, it is no wonder that Glenbrook is such a popular choice for homebuyers in Calgary.