Mission is a vibrant and highly sought-after neighborhood located in SW Calgary, Alberta, Canada. This charming community is known for its historic character, tree-lined streets, and mix of residential and commercial properties. Mission is considered to be one of Calgary's oldest and most established neighborhoods, with a rich history and a strong sense of community.
Homes in Mission are primarily low-rise apartments, condominiums, and townhouses. The community is known for its unique character homes, many of which have been restored to their original glory, or polished up with modern touches. The area is popular with young professionals, couples, and families who enjoy the convenience of living close to the downtown core.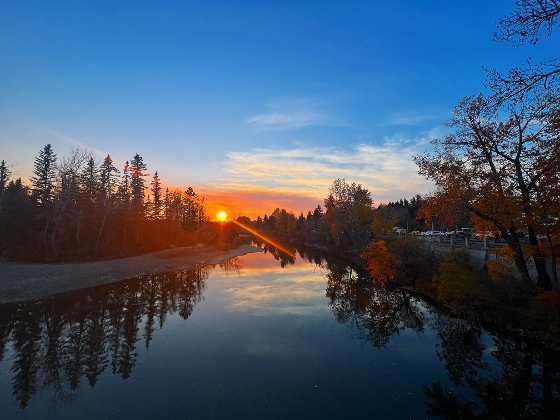 By Kamil Lalji
In terms of schools, Mission is home to some excellent educational institutions, including St. Mary's High School, Our Lady of Lourdes, St. Monica School and is in proximity to Earl Grey School and Western Canada High School. Moreover, one of the highlights of living in Mission is its proximity to some of Calgary's best parks and recreational facilities. The neighborhood is situated just steps away from the Elbow River and Lindsay Park, and the MNP Fitness Centre. Other nearby parks include Stanley Park, which has many picnic areas, and River Park, which offers stunning views of the city skyline and is popular for cycling and hiking.
The community is also home to a variety of shops, restaurants, and other amenities, including the popular 4th Street SW shopping and dining district. Here, residents can enjoy a wide range of dining options, from trendy cafes to fine dining restaurants. The area is also home to a number of shops, galleries, fitness studios, and entertainment venues.
Overall, Mission is a fantastic neighborhood that offers something for everyone. With its charming character homes, excellent schools, and world-class recreational facilities, it's no wonder that it's one of the most sought-after areas to live in Calgary.